Aritic PinPoint has Complete Marketing Automation Features
Build A Perfect Marketing Automation for your Business!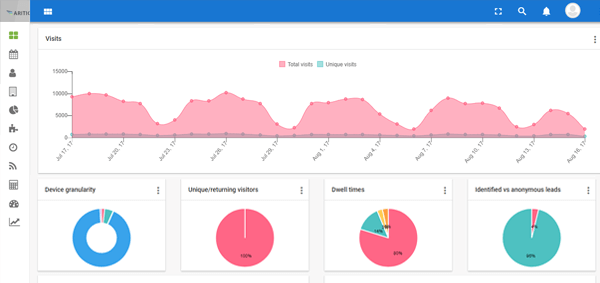 Email Marketing Workflow
Design standalone custom email templates and make email marketing workflow according to lead action and behaviour. Send personalized emails automatically to the lead.
Custom Landing Pages
Create Landing pages for each marketing campaign according to the requirement. Use high converting elements on your landing pages to create sales page, squeeze page or information landing page.
Custom Forms
Design own custom forms and capture more information about the lead, create standalone form and embed in any webpage or create landing page specific form with custom fields.
Lead Behaviour Tracking
Embed Aritic tracking pixel on website and landing pages, track lead behaviour and plan custom marketing campaign accordingly. Convert more lead with real-time information.
Drag & Drop Editor
Our Drag & drop editor helps you to build beautiful templates and landing pages as the way you want. You can quickly add, remove or customize content with a single click. Aritic has its own pre-built builder, or you can also use beefree.io for designing your campaign.
Mailbox Monitoring with Gmail Extension
Aritic utilizes a unique type of monitoring for your mailbox with Gmail extension. It automatically detects your email opens, sent and gives the detailed report about the health of your mailbox.
Analyse the behavior of your leads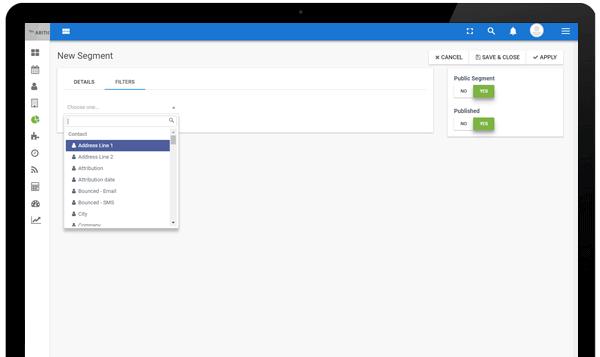 Segmentation based on demographics
Segment your leads by their geographic location, city, place, age, and much more.
Segmentation based on last activity
Delight your leads with the welcome emails and send reminders if they stuck up at any place.
segmentation at different stages
Analyse the stage of the lead in your buyer's journey and nurture them accordingly.
Segmentation based on the particular event
Trigger the events at different stages and based on their action move them in the further journey.
Design marketing automation campaign workflow with campaign builder
Marketing campaign workflow design is the core of online marketing and lead nurturing. Use in-built Aritic campaign builder to design all your multi-channel automation workflow and communicate with leads according to their online behaviour.
Proper marketing campaign workflow help you with:
Lead management
Lead nurturing
High lead conversion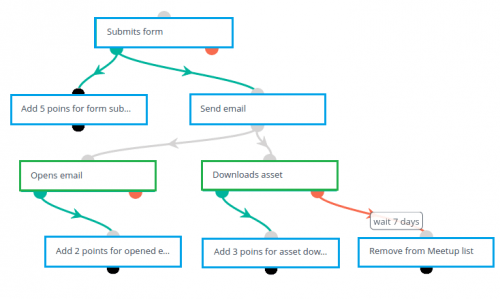 Drip Email Marketing Campaign
Design a sequence of email with all required information for lead to understand about your business offerings easily with Drip Email Marketing Campaign.
Automate Lead Management
Define lead lists and according to marketing requirement, automatically upgrade and downgrade leads inside subscription lead list based on lead behaviour.
Advanced Marketing Technology
At Aritic, we understand the value of your marketing efforts. How you are managing the workload to identify the prospects as leads. To overcome these obstacles Pinpoint comes with
Fingerprint tracking
Aritic PinPoint tracks browser fingerprint information to collect the data from a remote computing device and store the information for prospect identification and analysis.
Dynamic Content
Customize the web experience according to different demographics, create the tags and use them throughout the system wherever required.
Progressive Profiling
With Progressive Profiling break your forms in multiple segments and use them to get the user information at different stages.
Gated videos
Let your video do all the talking and collecting lead information, while you can sit and relax. Aritic automation tool allows you to insert forms within your video to collect lead information.
Google Analytics Pixel Events
Integrate Goggle Analytics within your automation drip campaign and with page visit decision and add action, send tracking event.
Facebook Pixel Events
Upon new campaign action send tracking event on page visit decisions for remarketing in Facebook Ads.
Is Aritic right for your business?
Contact us for a personalized tour of the Aritic PinPoint
Leverage The Power of Marketing With Different Channels
Know what your customers need, and deliver exactly same messages to them. Understand their needs and reach out to them instantly with various marketing messages.
Web Push Notifications and SMS Campaigns
Expand customer retention to multi-fold with Push notifications. Send highly relevant and fully customized campaigns to your mobile as well as web users. Some of them are:
IOS Notification
Android notifications
Chrome Notifications
Like the push notification, SMS are also just like to be opened within 3-5 mins. This gives you great opportunity to send reminders, offers, and promotional content.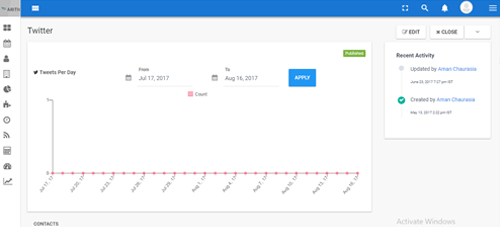 Email
Create targeted email content, regular workflows and deliver the same to your inbound leads seamlessly one on one.
Social Media
Stay connected with your lead by Aritic PinPoint social media monitoring. Track mentions and hashtags on different social medias. Automatically communicate with lead through Twitter drip campaigns.
On-site Widgets
Engage with your visitors on website through on-site widgets including, top bar, pop-up box and email subscriber box.
Mobile Notifications
Send mobile push notifications through drip campaigns on iOs and Android mobile devices.
Omni-channel Marketing Messages
Unify all of your marketing messages from different channels at one place and automatically deliver same message through preferred channel of lead.
Facebook Messenger
Engage your leads one on one through Facebook Messenger messages and them posted with latest updated from your drip campaign.
Automatically track and know more about your lead
Embed Aritic Tracking Pixel on website, blog and landing pages to track the flow of your lead. Using this flow data create personalized marketing campaign, and reach out to lead with more detail.

Aritic has plugins available for CMS like Joomla, Drupal, WordPress, Typo3, Concrete5, you can also put PHP tracking code in your web pages and start tracking your visitors.
The tracking pixel start pouring data into Aritic tool right from the first visit of webpage by the target lead.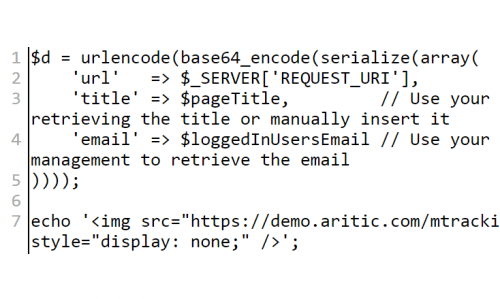 Create trigger and action for Lead
Based on lead action of asset download, webpage or landing page visits and email opens, create separate email or social triggers. Improve connectivity with leads in real-time.
Score lead according to their Action
Create a scoring system for your lead and increase or decrease points based on Lead actions. Convert the lead easily when they are hot or nurture them when they are cold.