Lead Scoring is essential for Sales as well?
Yes. To increase sales revenue, marketing-sales alignment is crucial. Sales and marketing team have to align their goals, interests, and tools they use. Lead scoring enables marketing team to assign scores to each lead based on each activity the leads perform – starting with signing up for a newsletter to visiting the pricing page. Leads that have the highest scores are the sales-ready leads, and when these leads are passed to the sales team, conversion rate increases – because here you are converting leads that want to get converted.
Know the most Potential Leads via Lead Scoring
Higher the lead score = hotter the lead = more are the chances of conversions. Assign scores for each activity your leads perform – whether they visit your website or any other web page, or engage with any of your marketing campaigns. Identify the most potential leads with the highest scores and focus on these leads exclusively.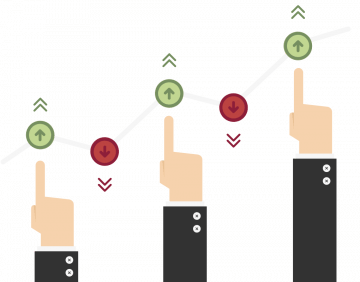 Speed up Conversions
Pass on only those leads that are ready to hit the 'buy' button to your sales team. Increase your conversion rates with the lead scoring feature.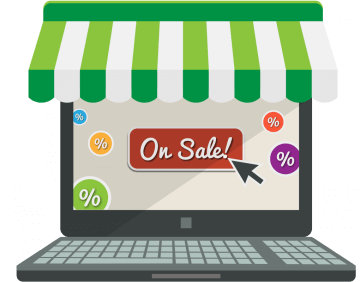 How does lead scoring work in Aritic PinPoint?
Trace the actions of your visitors
Use lead tracking code (aritic pixel code) on your website to track your leads. Each action of the lead earns them certain points. Based on the total lead scores, plan out your next move.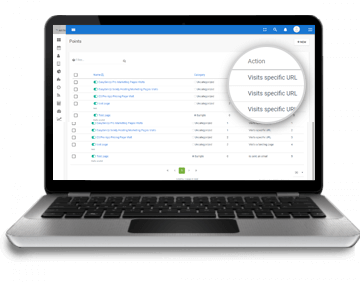 Assign points for every action
Assign scores for every single activity your leads perform. For instance, a lead that has opened your email and followed the link to land on your landing page receives (assume) 5 points. When this lead subscribes, 5 more points are added. The total lead score becomes 10. Again, suppose another lead drops off from your landing page, it's total score then remains just 5.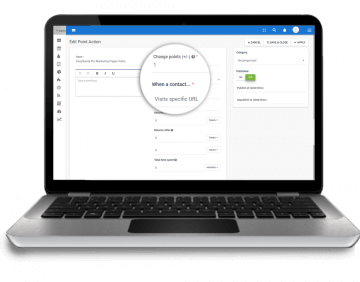 More lead score = Better chance of conversion
Lead scoring is a simple calculation. A lead that has read your email, browsed through your landing page and website, subscribed to your platform, frequented to your pricing page is obviously interested (read: very) in what you have got to offer. Higher the lead score = More are the chances of conversion.