Stay ahead of the curve with real-time analytics and deeper insights of your entire marketing efforts.
Measure your brand performance through single dashboard
One dashboard for everything you do. Get insights on all your marketing efforts, see how your campaigns have fared, know what appealed your customers and how they engaged with your brand. Get detailed reports for deeper analysis on your brand performance.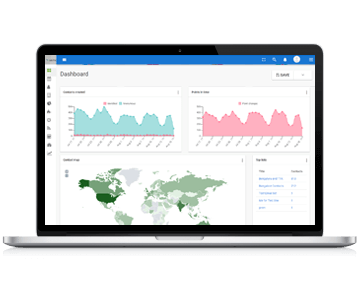 Track the Past for Future Plan-of-Actions
Aritic marketing automation tool puts descriptive analytics into practice. Descriptive analytics lets you take a preview of past emails campaigns, texts, social media interactions, landing page building and activities, push notifications that were set, lead scores for existing leads, and strategic visibility or brand visibility. You can pull in reports of past campaigns or activities to analyze and plan a new strategy.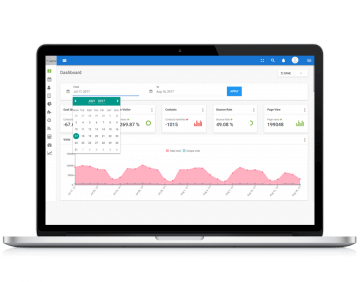 Analytics to track campaigns and pull reports
Get reports to track your email performance, SMS campaigns, social media efforts, landing page performance and push notification results. With detailed breakup on each component, get a step closer in designing marketing efforts that will give your brand instant gratification and long-term results.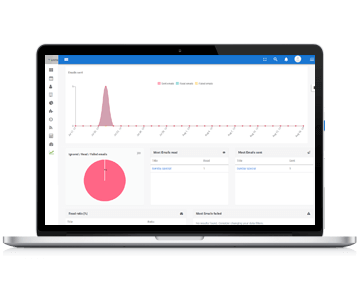 Strategic visibility with deeper analytics
Give your brand image a boost with deeper analytics. Identify the errors and also those efforts that have shown results. Align your marketing efforts for better brand visibility and boost in brand loyalty.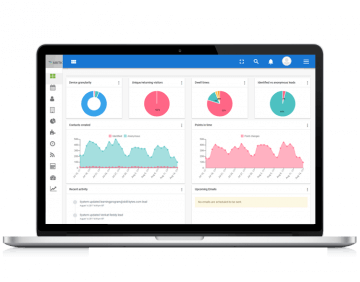 Export reports in different formats for further analysis
Reports in various formats for deeper analysis. The deeper you dig, the better it is for your marketing efforts. Analyze every nook and corner of your reports to get a better understanding of what will work, why and how.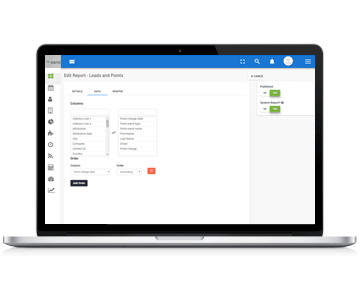 Calculate ROI of your campaigns
When you have data from all your previous campaigns and activities, it is easy for you to calculate the ROI of your previous campaigns. You can identify the loopholes that might have brought down your overall ROI. As a result, you can strategize your investments and chalk out a more optimized plan. After all, with more data in hand, you can enhance your email campaigns and increase your overall ROI.