Double Optin for Subscribers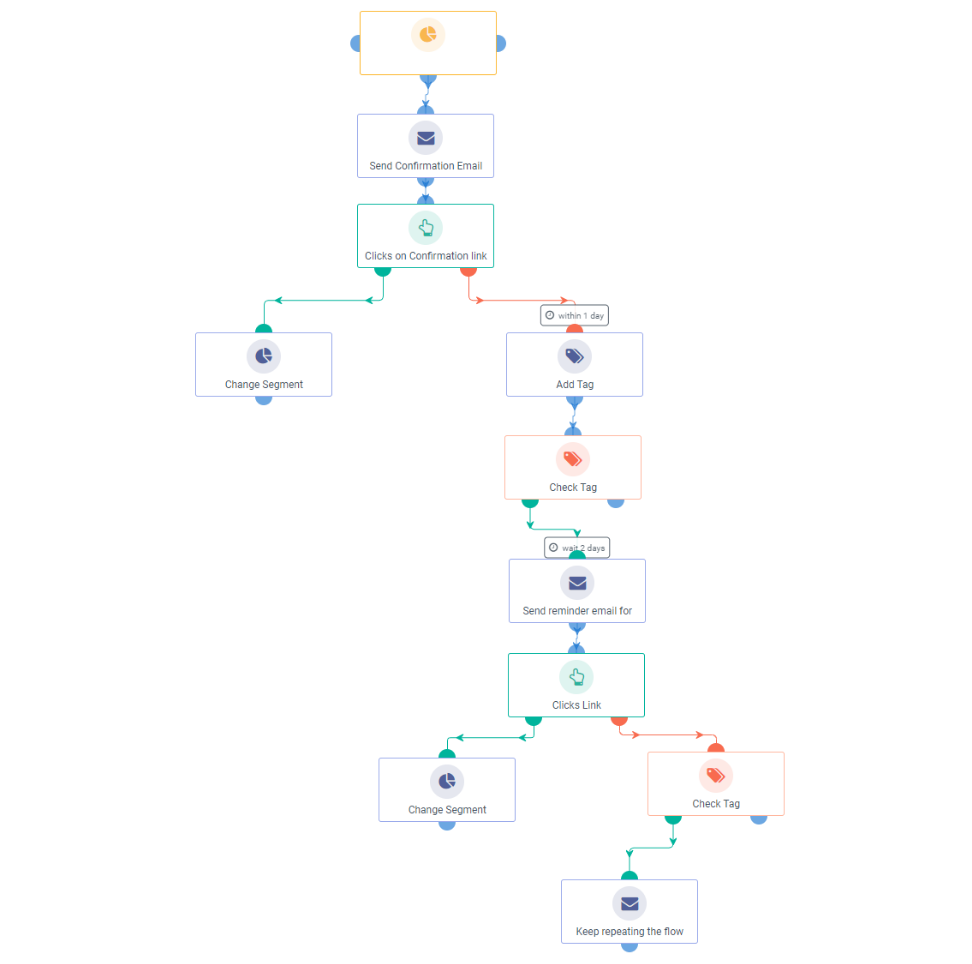 Ensure that you have the consent of your subscribers to send them marketing communication messages with the double opt-in subscription workflow. This method urges your subscribers to confirm their subscription by clicking on the confirmation link sent to the email address that they used to subscribe. This way, there are lesser chances of your subscribers getting added to your email lists by mistake.
The workflow to create double-opt-in for your subscribers requires multiple steps. Upon subscribing, the confirmation email is sent. If they click on it immediately, their segment is changed. If not, a reminder is set after a certain time span.