Event Marketing Follow up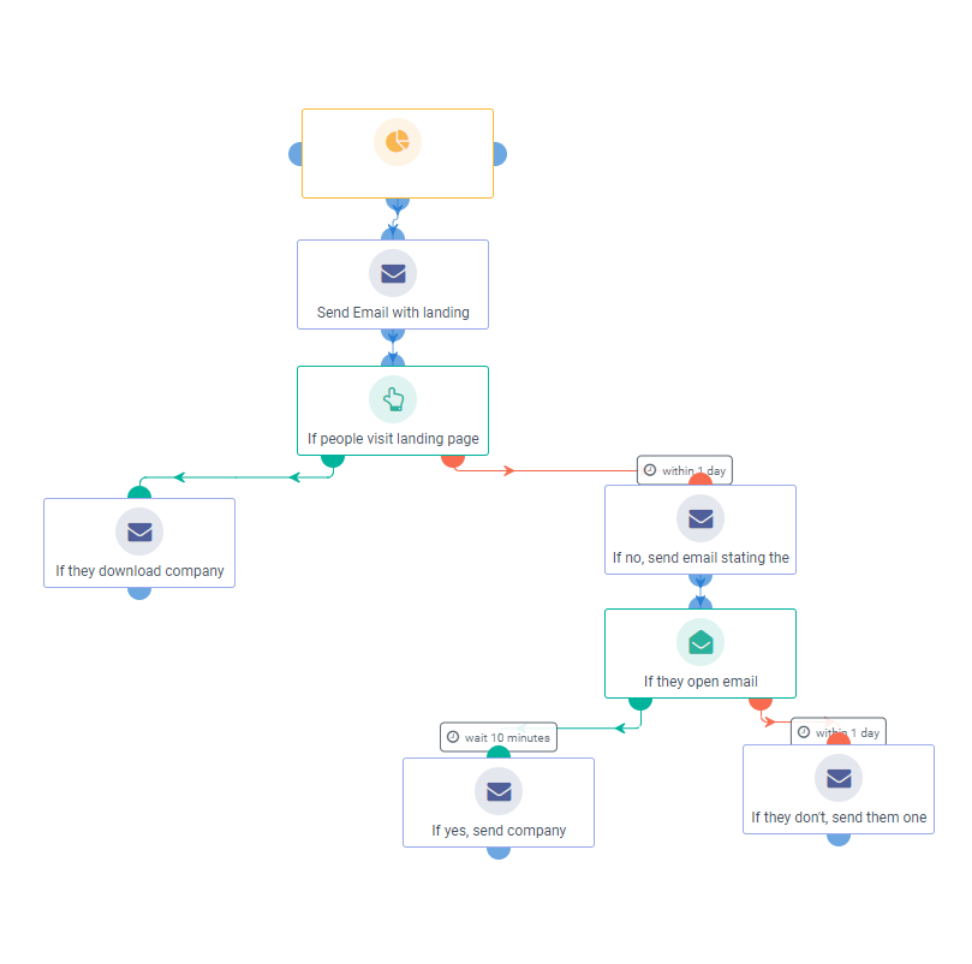 Overview
Event marketing is one of the most prominent ways for B2B companies to promote themselves, but what are the best practices for executing an event marketing strategy?
Event marketing follow up is an effective way of getting in front of your leads and prospects. The idea is to send your event-specific landing pages during the lead's journey. These landing pages will help the person see that the content they are looking for is specific to an event they had earlier, so they will be more inclined to stay with you for longer or share it further. It will help you to stay connected with them, and they will be more likely to purchase from you when the time comes.
Get real-time analytics on your campaigns so you can track how effective they are. Create custom tags so that your team can easily follow up on leads. And automate social media posts about any upcoming events, so you don't have to worry about forgetting anything.
The key takeaway for this section is that Event Marketing Follow up Workflow has all of the tools needed for event marketing strategy execution – from sending event-specific landing pages, creating custom tags, and automating social media posts about upcoming events.
Use Case
Use Event Marketing Follow up Workflow to stay connected with your leads.

Create and send an event-specific landing page and add a form for people to sign up.

follow up on their lead status after the event has concluded.

Scale up your efforts for creating the next modern marketing mix.
Execution in Aritic
Aritic has a prebuilt Event Marketing Follow up Workflow for you that will make it easier for you to follow up on things. Click Resources> Automation Workflows> B2B Marketing> Click the Event Marketing Follow up Workflow.
In Aritic, Automation Builder is there for your assistance. You have complete control as to how your workflow will be designed, all depending on the if-else conditions you put in the pre-designed Aritic template for your customizable flow.
Here's how the "Event Marketing Follow up Workflow" automation works in Aritic:
Send an Email with the specific landing page link about your company.
Follow the flow as per the two cases below once the Trigger actions are taken after sending an email with the landing page link.
Case #1- If people visit the landing page.
When they download the company profile from the landing page, Send a 'thank you' email.

If no, send an email stating the event you met them on (within 1 day)
Case #2- You sent an email within 1 day, and if they open that email.
If yes, send the company profile by email and start the conversation (wait for 10 minutes)

If they don't, send them one last email stating that you felt great meeting them at the event (within 1 day)
Install this simple workflow to stay connected with your leads. First, send relevant and event-specific landing pages to keep the conversation going. Then, follow up from time to time to avoid an 'out of sight-out of mind' situation!
Trigger the conversions as soon as your lead submits on the follow up for the landing page, and let the magic happen while you see your engagement rates going up.
Advantages of using this workflow
Many organizations make the mistake of treating event marketing as a one-off email blast. However, it is vital to keep the conversation going after an event. Customers might not remember what they signed up for, and you can't just rely on people signing up for your newsletter and following you on social media to keep up with your events. 
You also want to be able to reach them when they are in the mood for the kind of event you provide. That is why it can be beneficial to use landing pages as a tool of event marketing communications.