Upcoming Event Reminder Workflow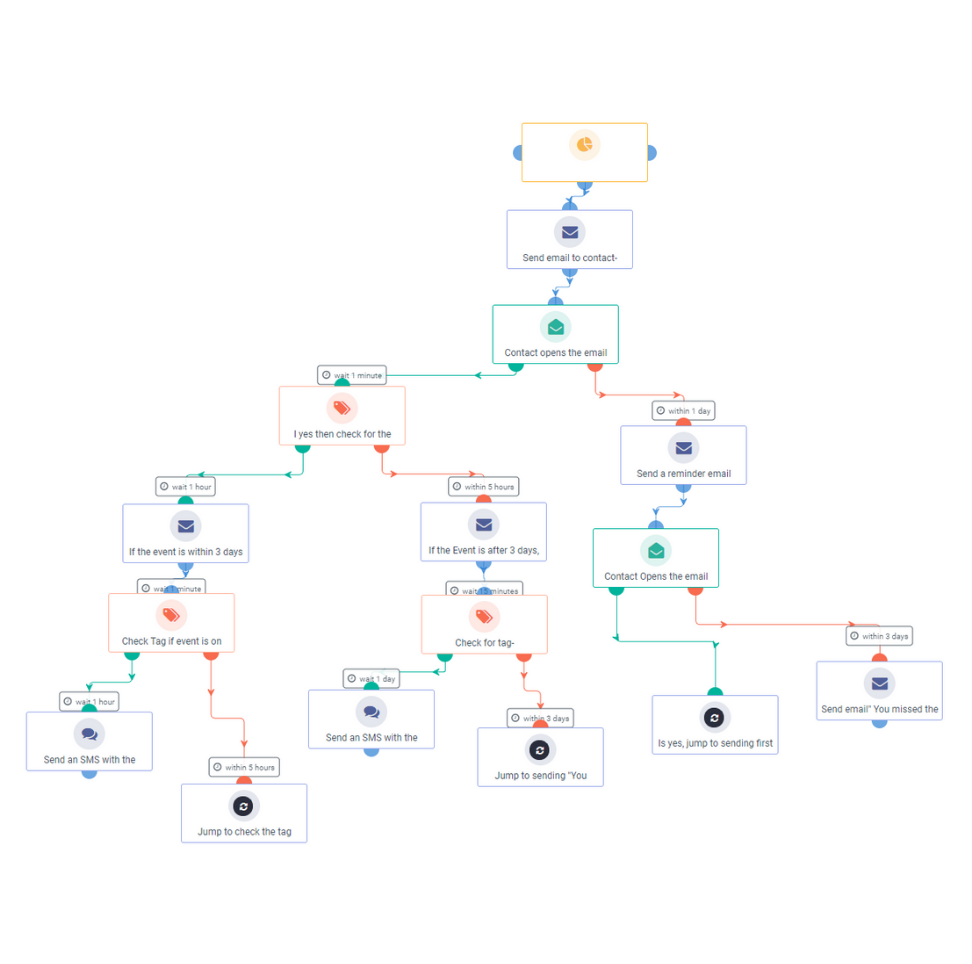 Overview
When you work in event planning, it's essential to manage your upcoming event reminder workflow. Planning is vital when it comes to success. You need to know the who, what, where, and when for each event. You want your event to be a success. You must keep your attendees up-to-date about the latest details about upcoming events and ensure that you have strong attendance. To help with this, use this workflow process to create an email marketing campaign for your upcoming event. 
Whether you are an individual or an event organizer, you must keep track of upcoming events as they come up. However, an upcoming event reminder workflow might be the solution for those who need more than a to-do list.
This is the process of collecting emails from site visitors, creating task lists for event staff, sending out an email with updates about your event to the registered audience, and managing the list of subscribers in order to grow it over time.
Use Case
Schedule everything from invites, recall, confirmation, and post-event email communications.

Follow up on the execution of tasks as the event schedule progresses.

Schedule the notifications easily to be sent to your staff based on the due dates of the assignments.
Execution in Aritic
Aritic has a prebuilt Upcoming Event Reminder Workflow template for you that will make it easier for you to follow up on things. Click Resources> Automation Workflows> B2B Marketing> Click the Upcoming Event Reminder Workflow.
One of the primary goals of the upcoming event reminder workflow is to remind customers of the event they have registered for or send reminder point emails to try to convince those contacts who've not yet registered for events.
You likely want to gather as many registrations for your event as possible. In addition to proper follow-up for your registered participants, you should have sufficient contact time for contacts that have not yet registered.
In Aritic, Automation Builder comes to the assistance you. You have complete control over your workflow design, depending on the if-else requirements you put in the pre-designed Aritic template for your customizable workflow.
Install this workflow to automate sending emails to your event attendees prior to the event to remind them that the event is coming up and ultimately stay on top of mind.
Advantages of using this workflow
The upcoming event reminder workflow is a little different than the traditional workflows you'll find. However, integrating it into your workflow – with a little planning – will go a long way in saving time in the long run. Plus, you'll help your team feel confident knowing that things are busy but on track.
Increase the overall effectiveness of your event marketing

Create an overview of managed events

Stay on top of minds