Webinar Registration Abandonment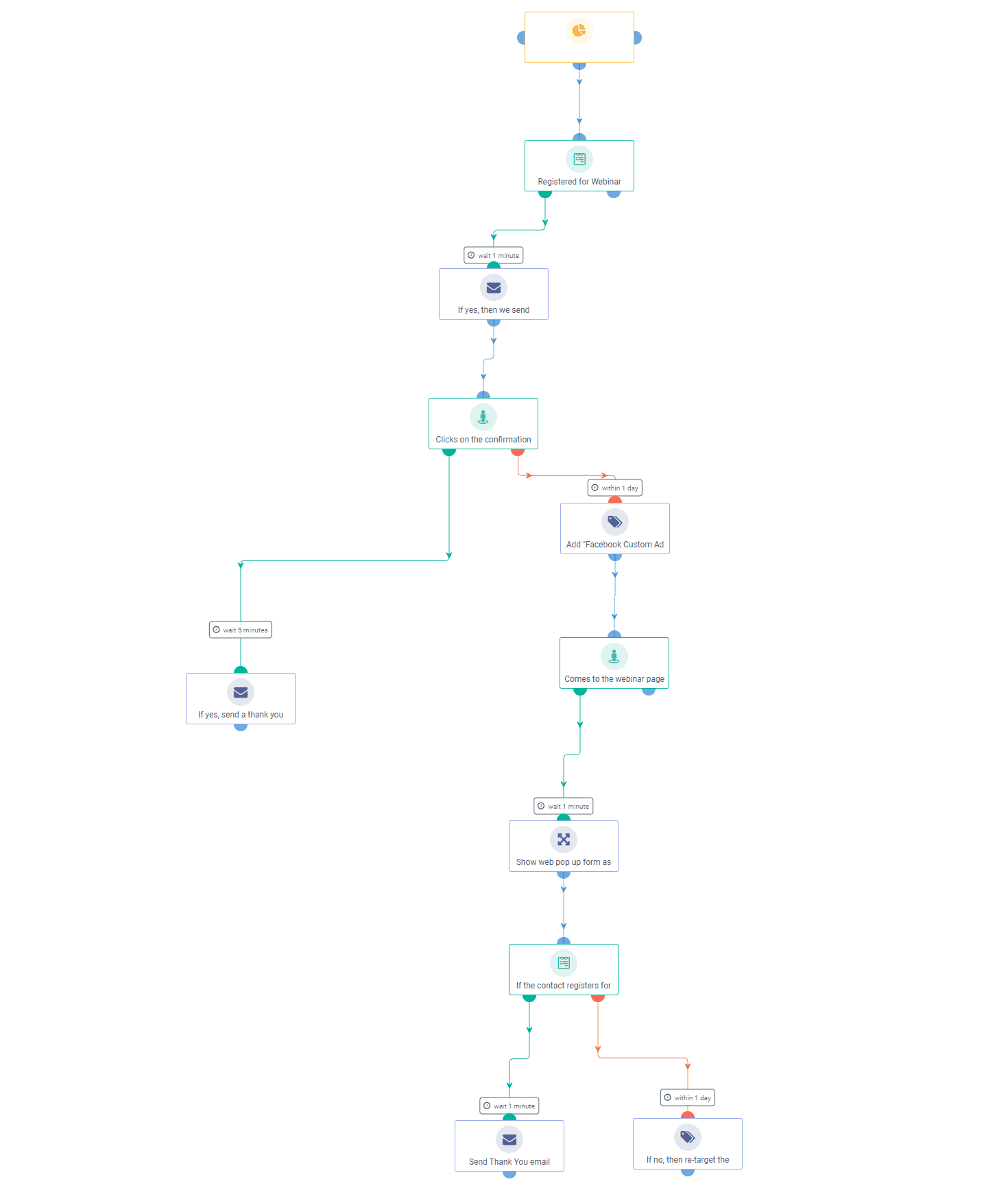 Your webinar registration page is all set to give you a lot of registrants. However, any number less than 100% conversion rate means you can still work around your campaign.
Re-send an invitation to anyone you know is interested in your upcoming webinar but hasn't registered for it yet. Use this simple workflow to send reminders via emails as well as Facebook ads to get it done in a jiffy.
Webinar Registration Abandonment
Your webinar registration page is all set to give you a lot of registrants. However, any number less than 100% conversion rate means you can still work aro