Webinar Registration Follow-up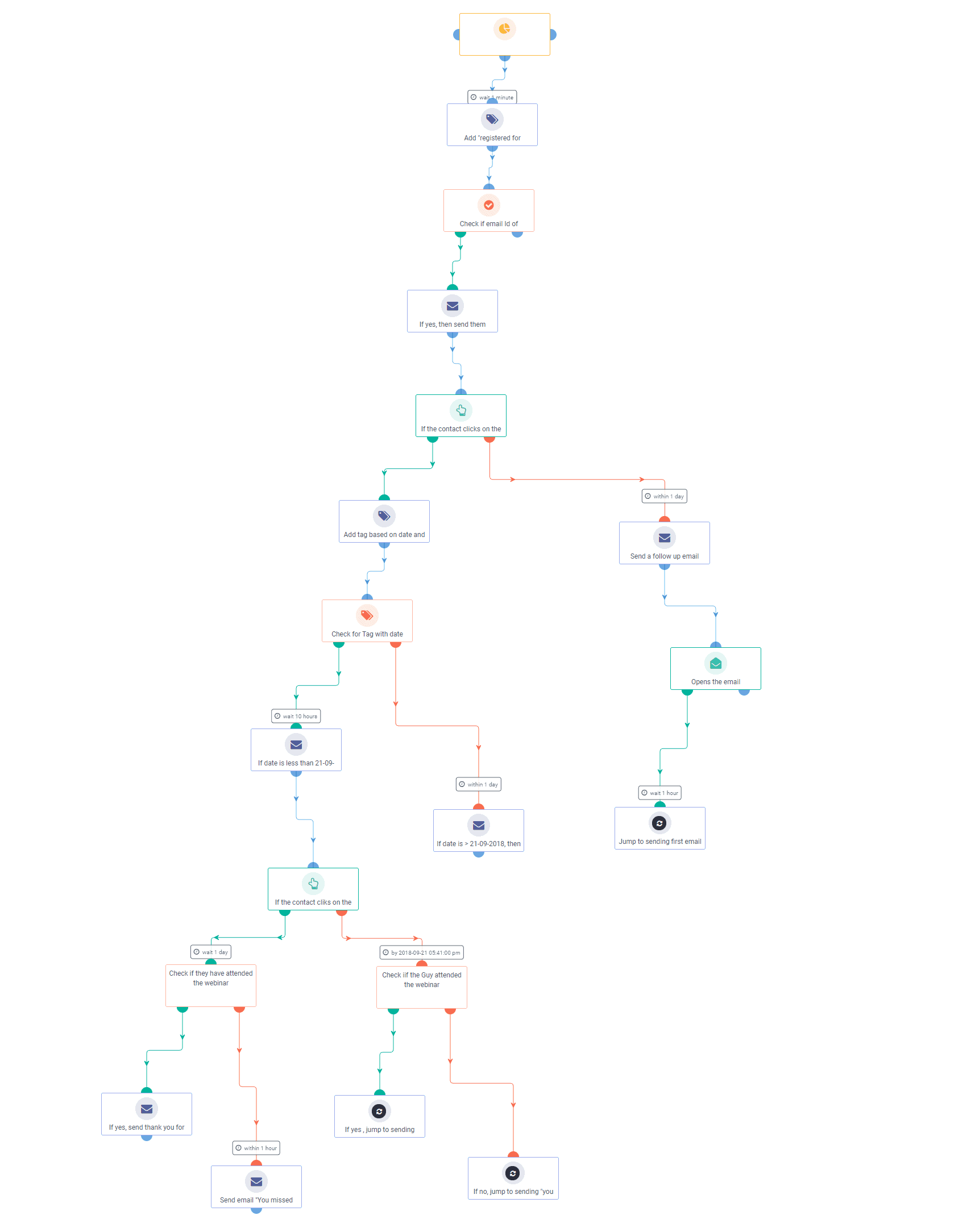 It's awesome when someone shows interest in your upcoming webinar and registers immediately, well ahead of time. But chances are high that they will forget about it if you are not following up with them.
Use this workflow to schedule timely reminders (which can be more than one depending on how early they've registered). After all, it is easy to forget about something you've subscribed to weeks (or maybe months) ago.
Webinar Registration Follow-up
It's awesome when someone shows interest in your upcoming webinar and registers immediately, well ahead of time. But chances are high that they will forget