Integrate with Aritic PinPoint
Seamlessly sync Lead, Contact, Account, Activity, Opportunity, and activity Timeline across Aritic PinPoint and Salesforce. Aritic PinPoint integrates with 100s of applications and enables you to keep data in sync.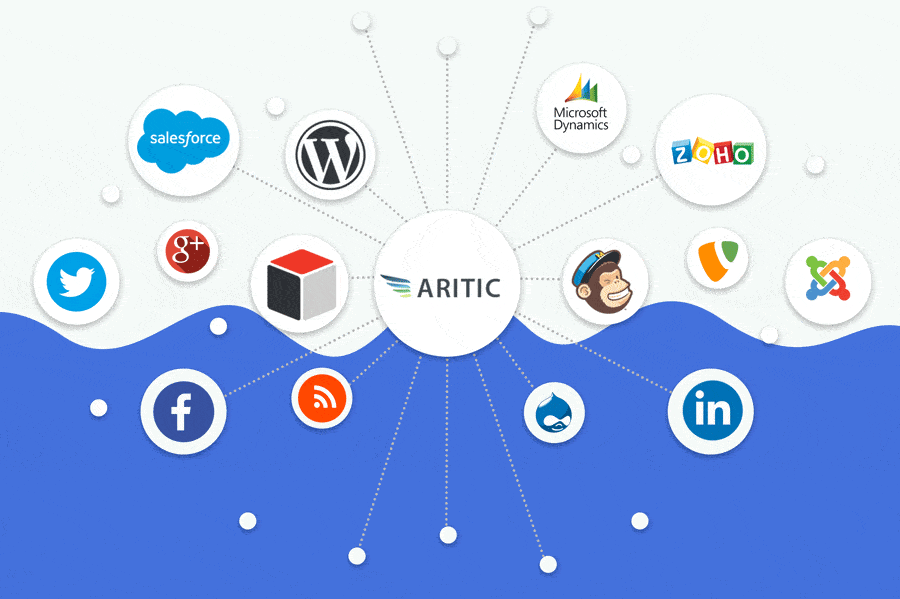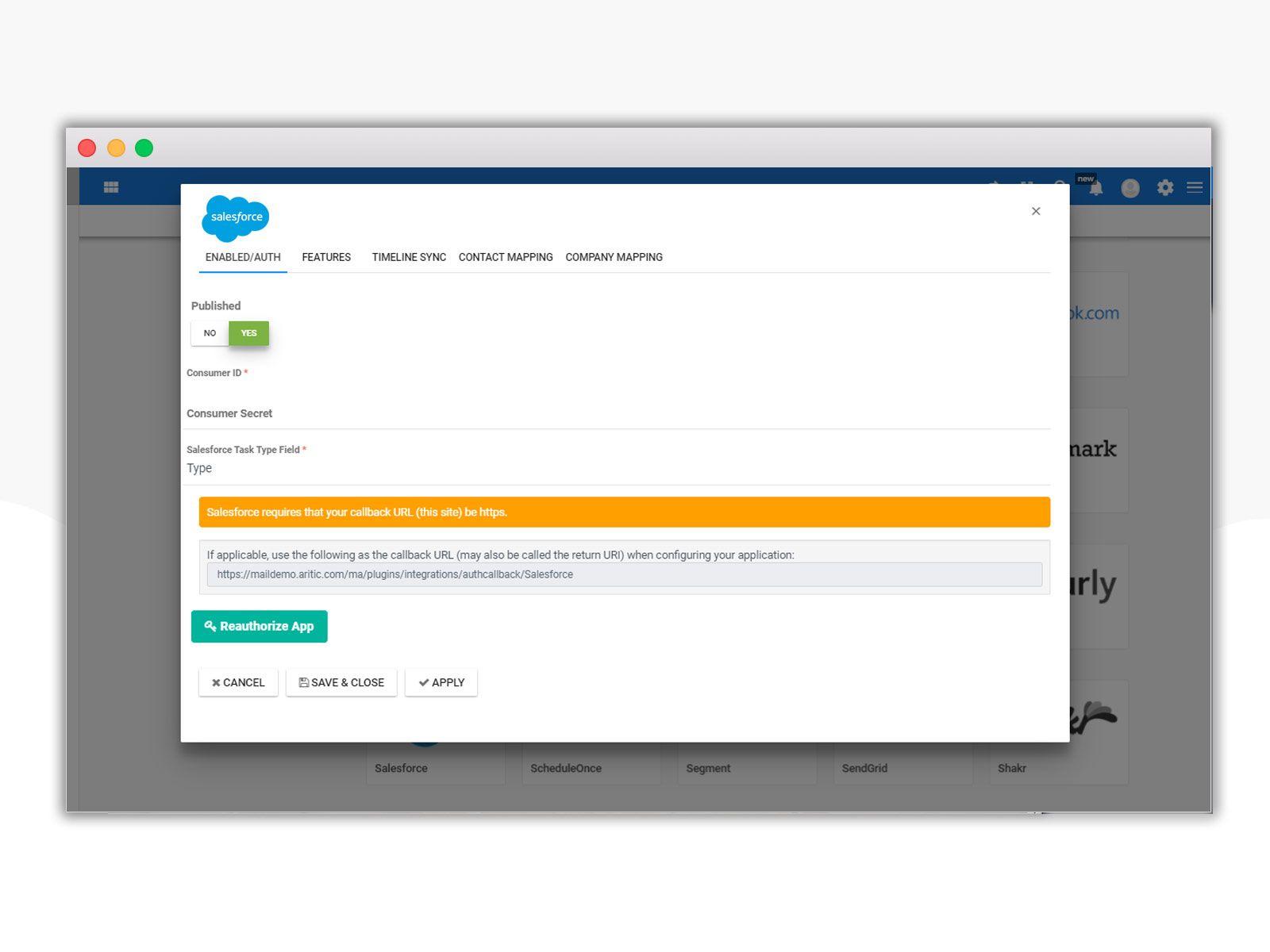 Get Started within Minutes
Integrate your Salesforce account with Aritic PinPoint within a couple of clicks without any need of engineering, IT, and admin team. Authorize, configure the plugin app and map the required sync settings for integrated data experience on both the platform. Incase you need any help on integration, the Aritic team is just a call/ chat away.
Sync valuable content data to the sales team
With the bi-directional sync feature, instantly activate and sync contact custom fields, company, account, opportunity, and lead custom field properties. Activate and map Sandbox account for testing and update contact owner for each of the contact/lead. Automatically Push or Pull contacts and companies to this native integration.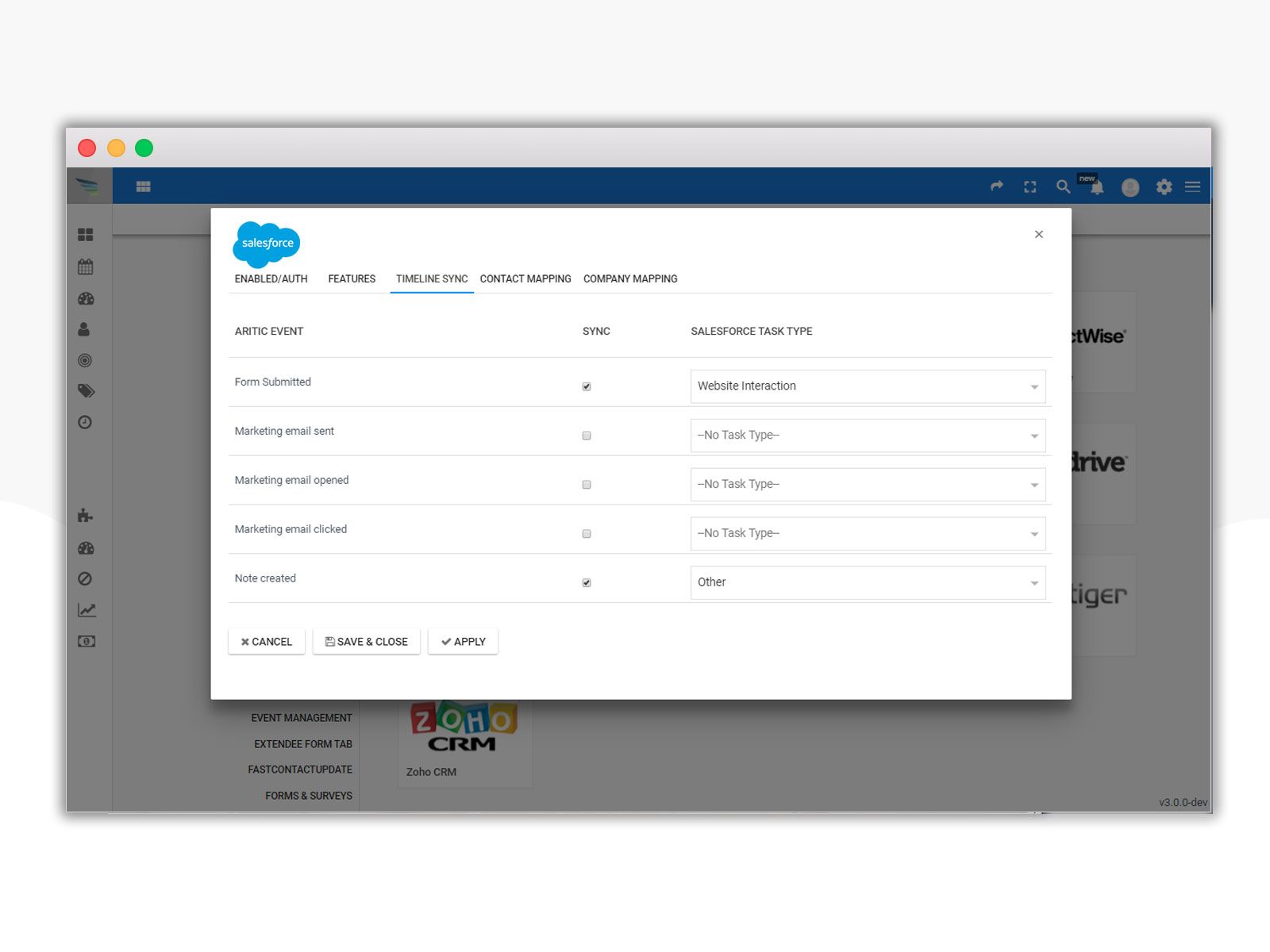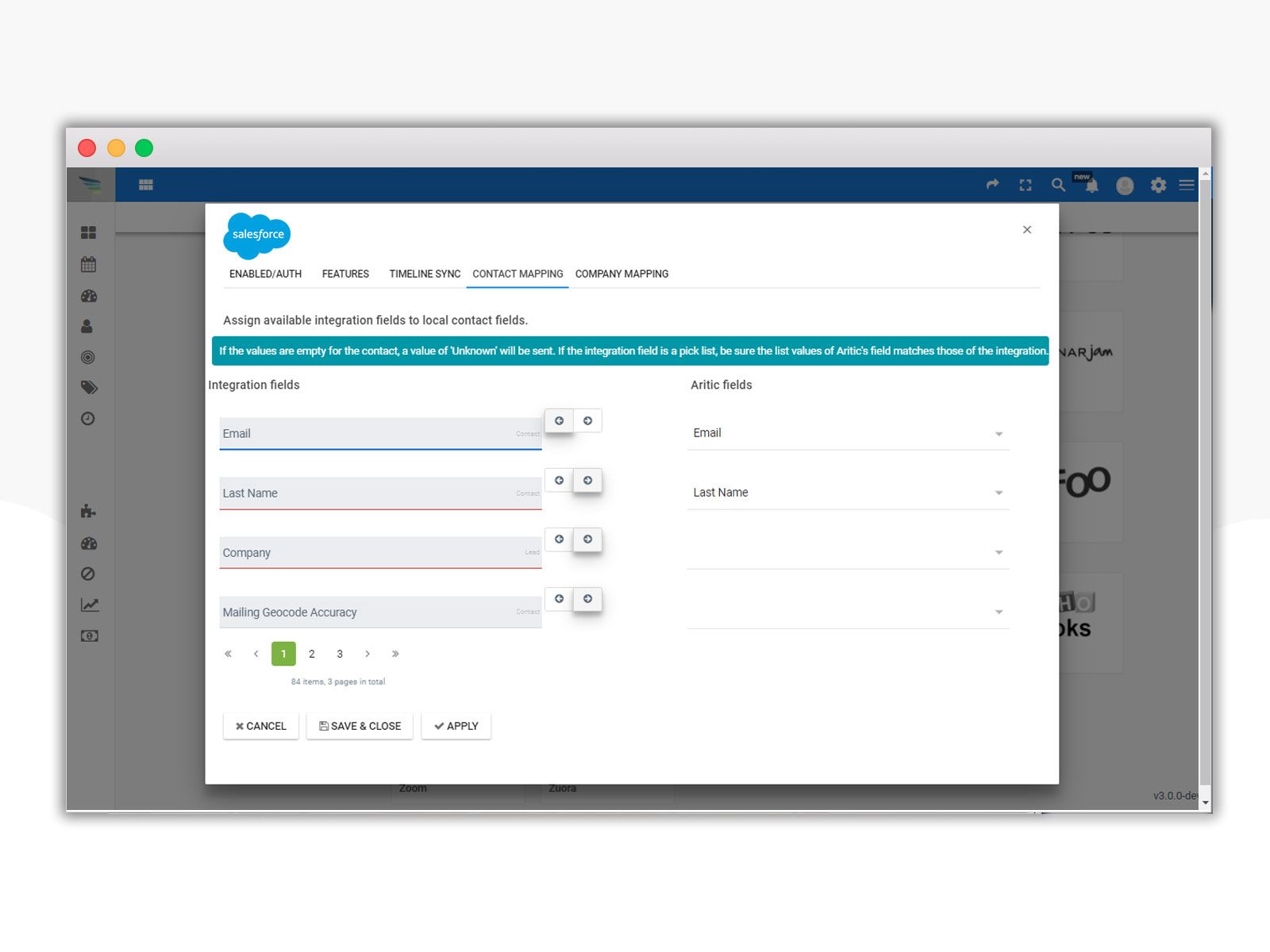 Automate and Sync Contact activities and tasks
Automatically sync contact activities, and events from Aritic PinPoint to Salesforce tasks, including Form, Submitted, Website Interaction, Marketing email sent, Marketing email opened, Marketing email clicked, Note created, and more. Sync lead score and contact owner data from Aritic PinPoint to Salesforce for updated interactions. Setup timeline sync and map the contact activity sync with Salesforce account within a couple of clicks.
Close Marketing and sales gap with Native sync
Bring marketing and sales close with the integration setup that can be configured within a couple of minutes and forget to use any import and export options. Bring data from Salesforce contacts and accounts to personalize marketing emails, segments, and workflow on Aritic PinPoint. Sync opportunity revenue data and measure the long ROI of marketing with transparent data sync across both the platform.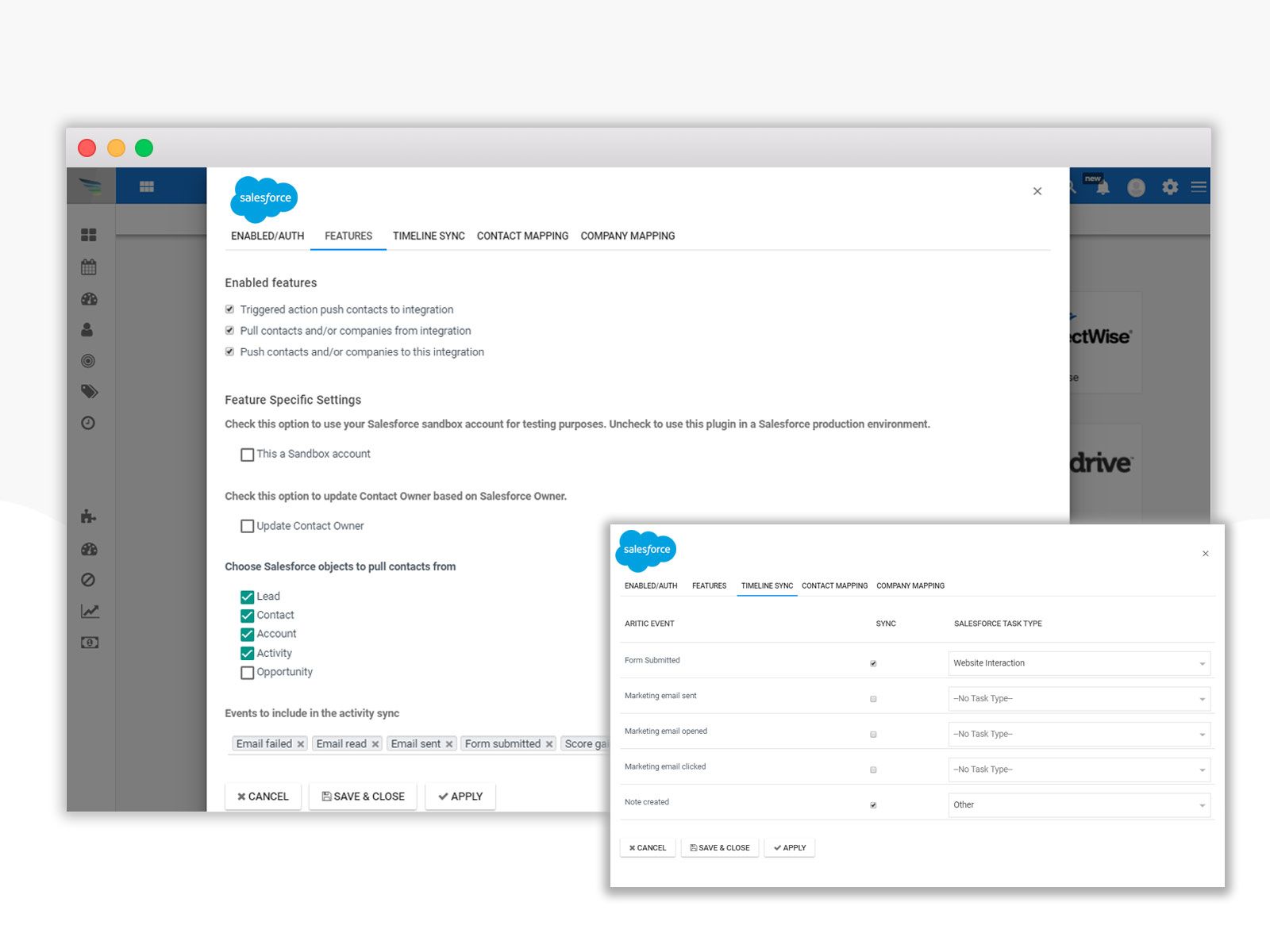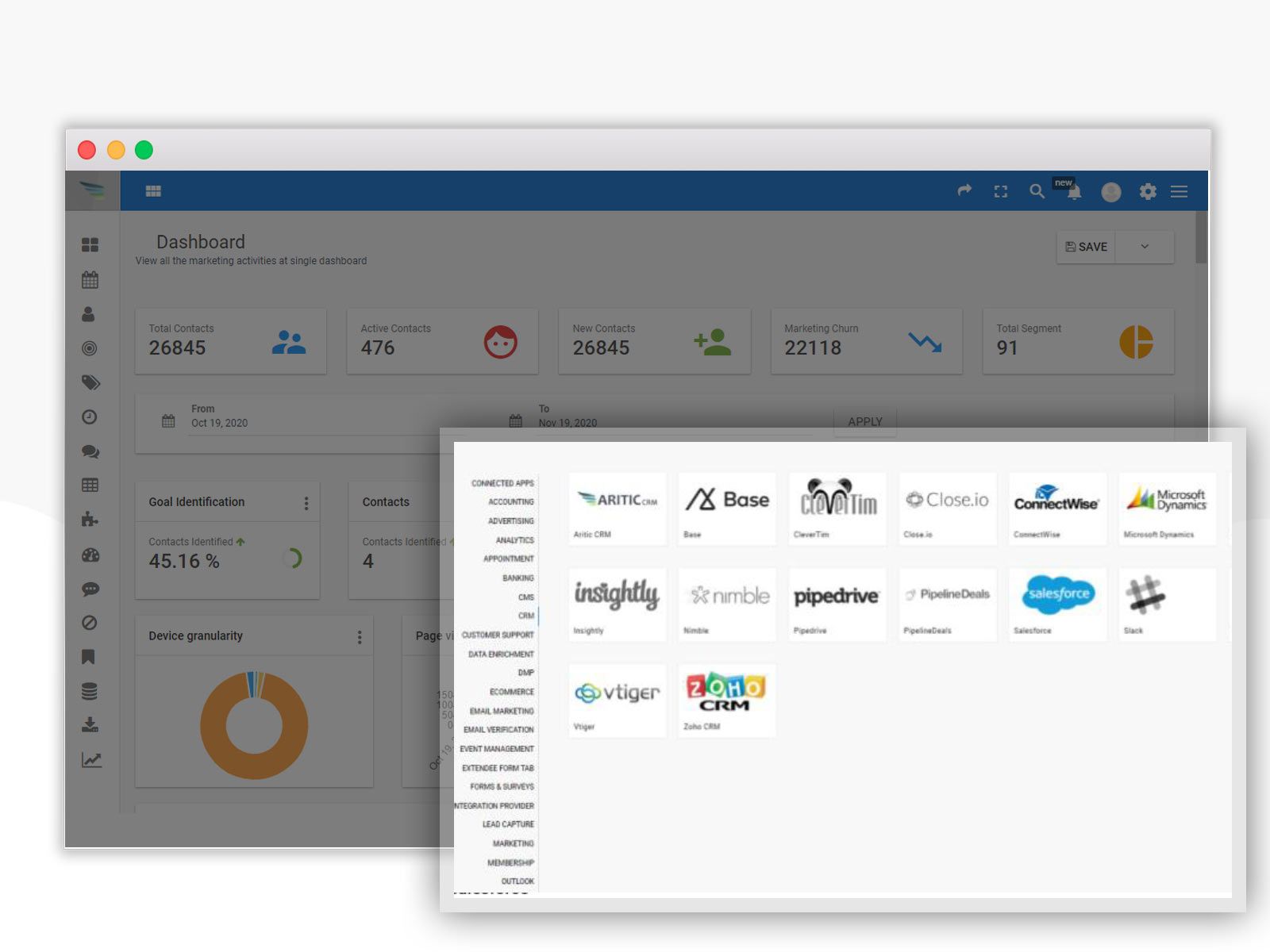 Close more deals with smart automation
Manage all sales contact and account field mapping inside Aritic PinPoint with real-time synchronization. Receive notifications to monitor the users and salesforce task creation. Capture new leads and track their activities for creating follow up email campaigns. Conduct customer behavior analysis to get campaign and Aritic contact views in one click for Salesforce users. Get the engagement view of HOT, WATCH, BEST lead segments through email, and other marketing channels.
Want to Improve ROI?
Optimize your campaigns with specific actions and dive deep into sales with the right subscribers.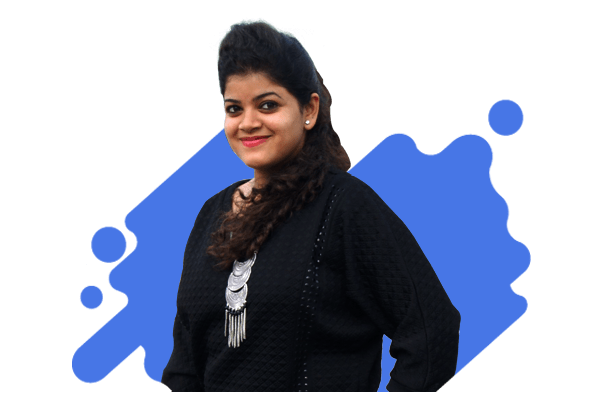 Related Documents
Blog on Marketing, Sales and Customer Support Management